4 Portable Speakers for Immersive Experience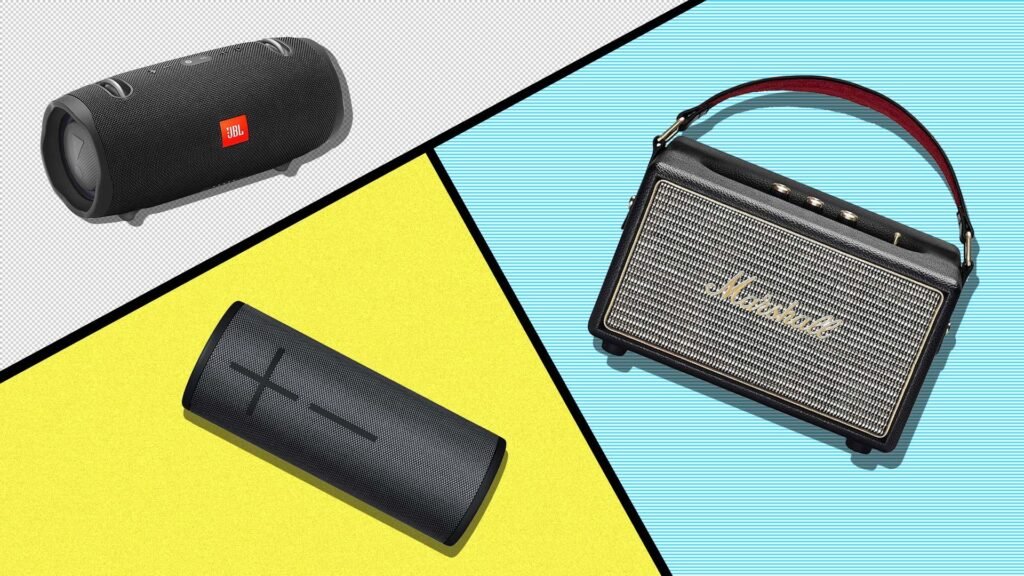 From the advancements in the wireless technology, a lot of things changed for the better. One of the biggest examples of this change is portable speakers. Not only did they make our lives easier but also different models provide different listening experiences. We've seen students carrying the speakers with them in colleges to enjoy their gathering in the cafeteria. Teachers too, make good use of these portable speakers by placing them it in class. With portable speakers, students can hear video lectures or movies in literature classes better. Cordless technology made it easier for people to travel with the speakers without the hassle of tangled wires. From largest Bluetooth hall speakers to the portable mini-speakers, you can hear your music and enjoy it with your friends.
When it comes to choosing the speakers, you need to keep in mind the budget. The more the budget the better the speakers, even though you can get perfect speakers which are pocket-friendly as well. To help you out we shortlisted 4 portable speakers for immersive listening experience.
1- SRS-XB23 Waterproof Portable Speaker
If you're looking for a design that can be grabbed on the go, then this speaker is just for you. Its cylindrical structure and removable strand makes it a very user-friendly speaker. With the balanced speaker units, the sound pressure increases along with richer bass providing HD quality sound. With long lasting battery life it is waterproof, dustproof and rust and shock proof. A perfect and compact speaker, take it anywhere and everywhere from Noon offer code.
2- Flip-6 Ip67 Waterproof Speaker
Portable speakers can do much more than listening to songs. Flip-6 can be your bestfriend for watching movies other than playing songs. Its loud and crystal clear sound comes from its 2-way speaker system. The racetrack shaped woofer of this speaker and optimized dual passive radiators provides deep bass for quality sound. With the use if Harman's advanced algorithms, it provides fine-tuned sounds for excellent listening experience.
3- ThinkPlus K3 Pro Bluetooth Speaker
With many features in a portable speaker, the call listening feature makes it perfect for meetings or group calls. With ThinkPlus, you can listen to call as well. The Bluetooth 5.0 connection of this speaker provides stable transmission till 8-10m distance without any obstacle. ThinkPlus is compatible with all devices, whether you connect it with android or apple, computers or TV, it works like magic. Charge he 1200mAh battery for 3 hours, it lasts for about 8-10 hours with ease.
4- Homepod Mini Space
If you're looking for speakers that can go beyond your experience with portable speakers, Homepod mini will solve your problem. This iOS compatible device connects with Siri, understanding up to 6 voices in your home. With Homepod mini you can customize it to your likings without getting mixed with other 5 profiles. Controlling home temperature to lights and other gadgets, Homepod mini is always at your service. It can play songs independently in one room. If placed together in a room it can stabilize the volume between them providing house party music. Homepod is much more than a portable speaker.