5 Essential Components for Building Your Own VoIP Phone System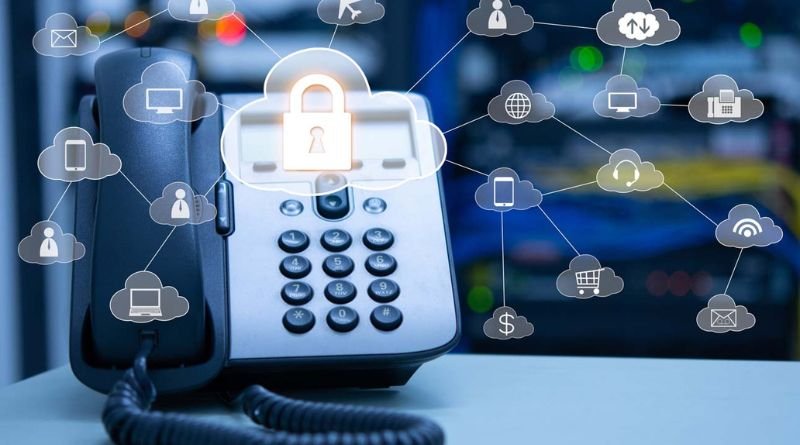 If you're a business looking to decrease costs, and boost customer service and productivity, consider switching to VoIP. But before you sign up, understand what's required to get started; there is a great resource online about VoIP phones.
The hardware VoIP phones look similar to traditional office phones but read digital signals instead of analog ones. These phones connect to the PBX server, a networked computer, or an on-premises Private Branch Exchange (PBX). Here are five essential components for your VoIP system.
Power over Ethernet (PoE)
Unlike traditional landline phones, VoIP transmits data through the Internet. Its performance depends on the quality of your business's internet connection. It would help to have a wired connection with high-speed transmission, especially when using the phone's video conferencing and chat features.
VoIP phones are similar to conventional desk phones, with buttons for specific actions (redial, transfer, mute, hold…). They also feature headsets and loudspeakers. Some can display messages or run third-party applications like CRM and productivity apps. Power over Ethernet enables VoIP phones to receive power and data through one ethernet cable, which reduces costs by eliminating the need for a power outlet at each device. PoE is also useful for other networking equipment, such as IP cameras and digital signage.
Analog Telephone Adapter (ATA)
The ATA adapter allows businesses to connect traditional analog phones to VoIP. It converts analog signals to digital and provides the following:
A dial tone.
Ringing Generator (ringing voltage).
DC power.
Caller ID data over a modular jack.
ATAs can be used with corded phones, wireless headsets, and legacy fax machines that require an analog phone line. They are available with multiple RJ-11 jacks and Ethernet ports, and some include USB connectors to help with PC-to-phone calls.
Some ATAs also offer VoIP software that can run on a desktop computer. These softphones can be a good alternative to dedicated VoIP desk phones. They often have a display screen and look more like traditional office phones. They may also feature programmable function buttons.
Ethernet Switch
While VoIP offers more features than traditional landlines, it also requires more equipment. Depending on your business needs and the type of VoIP service, you may require a device-based solution (Voice over IP phones) or a software-only solution.
Device-based VoIP involves using a traditional phone with an ATA adapter or a desk phone with a headset. Some companies ditch conventional phones altogether and opt for softphones, software applications that turn PCs into telephones.
Softphones are popular among small businesses, which can benefit from using VoIP services even when they're on the go. However, a good quality VoIP phone system needs a high-speed internet connection to prevent call issues like jitter. If you are experiencing jitter, contact your internet service provider to upgrade your bandwidth.
Router
Adding VoIP to your business can improve call quality, increase collaboration among team members, and reduce costs. However, it requires attention to detail to ensure you set up a system that meets your company's specific needs.
For example, your internet connection will affect the quality of your calls, especially if you opt for a provider that offers features like video conferencing and team messaging. To avoid choppy audio and dropped calls, make sure your Internet can handle peak traffic by taking a speed test.
Also, consider creating a professional, personal voicemail message and setting calling hours. You can do this within the admin interface of your VoIP provider. You may also need to tweak your router settings to prioritize VoIP data and packets over other internet traffic.
Communication with Edge Network Solutions
In the realm of business communication, a reliable VolP Phone System is essential. Edge network offers a holistic networking solution that integrates edge devices, core infrastructure, and cloud resources, providing unparalleled advantages for your VoIP Phone System.
With Edge Network Solutions, you'll experience crystal-clear calls, eliminating issues like jitter, latency, and call drops. Reliability is guaranteed through their resilient network architecture, ensuring consistent phone system accessibility. Scaling your VoIP system to accommodate growth is effortless with Edge Network Solutions.
Software
Depending on your business's needs, you may want to integrate your VoIP system with CRM solutions or productivity apps. This can help increase employee efficiency, improve customer service, and promote unified communications.
The final step in setting up your business VoIP phone is finding a reliable provider. Some providers will provide a full range of services, from installing the necessary hardware to managing your PBX and connecting to the public telephone network. Others will provide broadband Internet access and a VoIP adapter that converts analog signals into digital ones. With these essential components, a VoIP system is easy to set up in the office or home. Just be sure to use a reputable VoIP provider with good quality of service and ensure that your network can handle bandwidth demands.