Create Your Own Custom Vinyl Stickers To Show Off Your Style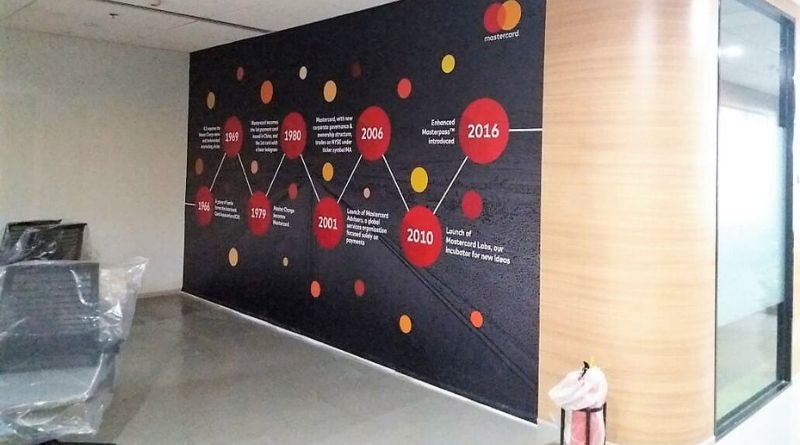 Want to make a statement and show off your unique style? Create your own custom vinyl stickers! With just a few simple steps, you can make custom stickers that are uniquely yours. In this article, we'll walk you through the process of creating your own custom vinyl stickers from start to finish. So let's get started!
What are Custom Vinyl Stickers?
Custom vinyl stickers are a great way to show off your personality and style. You can use them to decorate your car, laptop, water bottle, or any other item you want to personalize.
There are many different ways to make custom vinyl stickers. You can buy pre-made stickers that you can customize with your own text or design, or you can create your own design from scratch using a graphic design program like Adobe Photoshop or Illustrator.
If you're not sure where to start, there are plenty of online tutorials that can help you get started with making your own custom vinyl stickers. Once you've created your design, all you need to do is print it out on sticker paper and cut it out with a craft knife. Then just peel off the backing and stick it on your desired surface!
Benefits of Creating Vinyl Stickers
There are many benefits to creating your own custom vinyl stickers. For one, it can be a great way to show off your style and personality. If you have a unique sense of style, then creating your own stickers can be a great way to express yourself and let others know about your unique taste.
Another great benefit of creating custom vinyl stickers is that they can be used for a variety of purposes. For example, you can use them to decorate your car, laptop, or even your walls. They are also waterproof and durable, so you don't have to worry about them fading or being damaged easily.
Steps for Designing Custom Vinyl Stickers
There are a few things you need to do to design your own custom vinyl stickers. First, you need to find a good quality sticker paper. You can find this at any craft store or online. Second, you need to decide what size and shape you want your stickers to be. Once you have those things figured out, you can start designing!
To design your stickers, you can either use a program like Photoshop or Illustrator, or you can hand-draw them. If you want to hand-draw them, make sure to scan your drawings into the computer so they're high resolution. Once you have your design ready, print it out on the sticker paper.
Then, cut out your stickers using a sharp knife or scissors. Make sure to leave a small border around each one so they're easy to peel off. Finally, apply a clear coat of sealant over the top of each sticker to protect them from scratches and weathering. Let them dry overnight and then enjoy showing off your new custom vinyl stickers!
Where to Buy Quality Custom Vinyl Stickers
There are a few places that you can buy quality custom vinyl stickers. The first place that you can look is online. You can find a lot of great websites that sell these types of stickers. Another option is to go to your local craft store. They may have a section where you can buy custom vinyl stickers. If you are looking for something specific, you may want to try searching for it on Google or another search engine. You should be able to find what you are looking for this way.
Tips for Applying Vinyl Stickers
Start with a clean surface. Make sure the area where you want to apply your vinyl sticker is clean, dry, and free of any dirt or debris. This will help ensure that your sticker adheres properly.
Use transfer tape. Transfer tape is a clear material that helps you move your vinyl sticker from the backing paper to the desired surface. Using transfer tape makes it easier to position your sticker accurately.
Rub over the vinyl sticker with a credit card. This will help smooth out any air bubbles and ensure that the vinyl sticker adheres evenly to the surface.
Peel off the transfer tape slowly and carefully. Once your vinyl sticker is in place, slowly and carefully peel off the transfer tape, making sure that the vinyl sticker stays in place on the surface.
Read also: FIX THE ISSUE: ERRORDOMAIN=NSCOCOAERRORDOMAIN&ERRORMESSAGE=COULD NOT FIND THE SPECIFIED SHORTCUT.&ERRORCODE=4
Ideas on How to Use Vinyl Stickers Creatively
If you love expressing yourself through your style, then you need to check out custom vinyl stickers! You can use them to personalize just about anything, from your car to your laptop. Here are some ideas on how to use them creatively:
-Use them to decorate your planner or journal. This is a great way to make it truly unique and reflective of your personality.
-Add them to your cellphone case. This way, you can change up the look of your phone whenever you want without having to buy a new case.
-Decorate a water bottle or coffee mug with them. This is perfect for showing off your style at work or school.
-Put them on your luggage or backpack. This way, you'll be able to spot your belongings easily and they'll also serve as a conversation starter when you're traveling.
Alternatives to Using Custom Vinyl Stickers
If you're looking for an alternative to using custom vinyl stickers, there are a few options available. You can use temporary tattoos, which are easy to apply and remove. You can also use paint or markers to create your own designs on your skin. If you're looking for something more permanent, you can get a tattoo.
Read Also: RAJKOTUPDATES. NEWS: MICROSOFT GAMING COMPANY TO BUY ACTIVISION BLIZZARD FOR RS 5 LAKH CRORE
Conclusion
Custom vinyl stickers are an excellent way to show off your style and express yourself. With so many options available, you're sure to find the perfect design that best suits your personality and interests. Whether you're looking for something funny, inspirational, or simply unique, creating custom vinyl stickers can be a fun and creative activity that will let you showcase who you are. So go ahead and start designing some awesome custom vinyl stickers today!