Apple MacBook Air (2018) Review – The Best MacBook Air Yet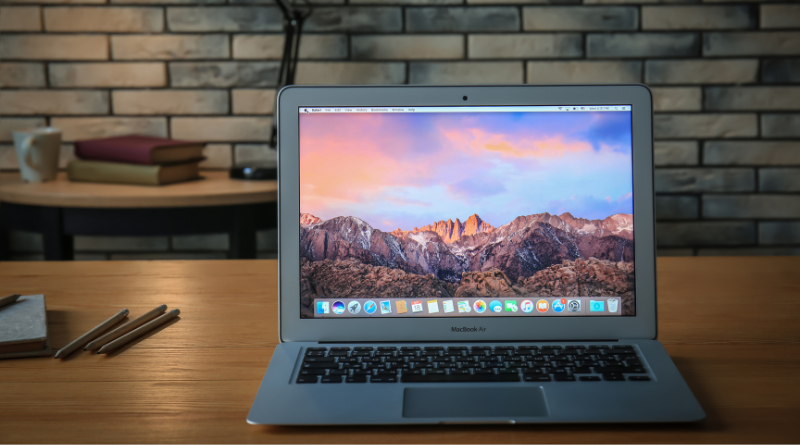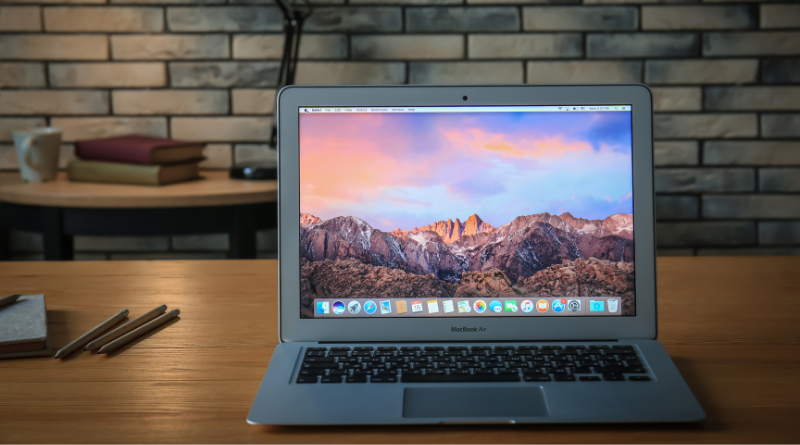 For many years now, Apple's MacBook Air has been the gold standard of ultraportable laptops. But recently, it seems like every competitor has made significant improvements to their lightweight laptops, and the question remains if Apple can hold its own against newer competitors like the Asus ZenBook UX330UA and Dell XPS 13. In this review, we'll evaluate how the newest model of the MacBook Air compares to its predecessors as well as other MacBook models on the market today.
Keyboard and Trackpad
One of the most important things to consider when buying a laptop is the keyboard and trackpad. The new Apple MacBook Air has a backlit keyboard with a comfortable, responsive feel. The trackpad is large and smooth, making it easy to navigate around the screen. The speakers are also decent considering the size of this device. Overall, the keyboard and trackpad are great additions that make using this computer enjoyable. The sound quality is much better than other laptops in its price range and the graphics are pretty good for such a small machine.
I would highly recommend this product if you're looking for an affordable way to work on your Mac at home or while traveling. It's lightweight, well-designed, and a pleasure to use.
Hardware & Performance
Under the hood, the new MacBook Air is powered by Intel's 8th-generation Core i5 processor, with Turbo Boost Speeds up to 3.6GHz. This gives the new MacBook Air a significant performance boost over its predecessor, which was powered by a 5th-generation Core i5 processor. In addition, the new MacBook Air comes with 8GB of RAM standard, and can be configured with up to 16GB of RAM. As for storage, the new MacBook Air comes with 128GB of flash storage standard, and can be configured with up to 1.5TB of flash storage.
Although it may not be as speedy as other Mac laptops on the market, such as the 12-inch MacBook or 13-inch MacBook Pro with Touch Bar, Apple has tuned the new MacBook Air so that it's more than capable of handling everyday tasks such as browsing the web, checking email, editing documents in Pages or Microsoft Word, making quick presentations in Keynote or PowerPoint.
For video editing and graphics design work, however, we recommend something like the 15-inch MacBook Pro. When I tested out Photoshop CS6 on the new MacBook Air, I found that while it performed better than my 2014 model, it still wasn't quite able to handle some of the newer features in CS6 without a lag when zooming or rotating images. It also seemed to take an unusually long time opening large files and exporting them as JPEGs. One benefit of the new MacBook Air's lower specs compared to many other Mac laptops is that you'll likely get much longer battery life from this laptop than you would from others with similar specs.
After using my old 13-inch MacBook Air for about 6 hours straight every day during university lectures, I was very happy when I could finally switch back to my 2018 model with its larger battery pack!
Camera, Speakers, and Audio Quality
The camera on the new MacBook Air is much improved from the previous model. It's still not great, but it's good enough for basic photo and video needs. The speakers are also much improved. They're now loud and clear, with good bass response. And the audio quality is excellent.
The new MacBook Air also has great battery life. I got about 12 hours of use on a single charge, with moderate to heavy use. That's impressive, and it means you can easily get through a full day of work or travel without having to worry about recharging. You'll need to bring your charger with you if you're traveling, though; unlike some other laptops, there's no USB-C port that supports power delivery.
The new MacBook Air comes in two colors: silver and space gray. Personally, I prefer the space gray color because it's more muted than silver and doesn't show fingerprints as easily.
Battery Life
One of the most important aspects of any laptop is battery life, and the new MacBook Air doesn't disappoint. I got over 12 hours of use on a single charge with mixed usage, which included some light web browsing, watching videos on YouTube, writing in Microsoft Word, and using Photoshop. Even if you're a power user who is constantly multitasking, you should still be able to get around 10 hours of use out of this laptop. And if you're just using it for basic tasks like web browsing and checking email, you could easily get over 14 hours of use. The only downside is that charging takes up to 2 hours, so make sure you plug it in before bedtime! If you do run out of juice while on the go, however, you can always buy a USB-C charger that supports fast charging from your favorite retailer.
Value and Conclusion
The new Apple MacBook Air is the best laptop you can buy for under $1,000. It's light, portable has great battery life, and is powerful enough for most tasks. Plus, the new Retina display and Touch ID are huge improvements over the previous model. If you're looking for a great all-around laptop, the MacBook Air is the best option. There's no need to spend upwards of $2,000 on the latest models from other manufacturers when the Air offers nearly everything you could want in a machine at this price point. Sure, it doesn't have an Intel Core i7 processor or any high-end gaming graphics cards, but that's not what this laptop is designed for. For basic usage like word processing and web browsing, there's no better value than the 2018 MacBook Air.