The Ultimate Guide to Live Streaming for Educators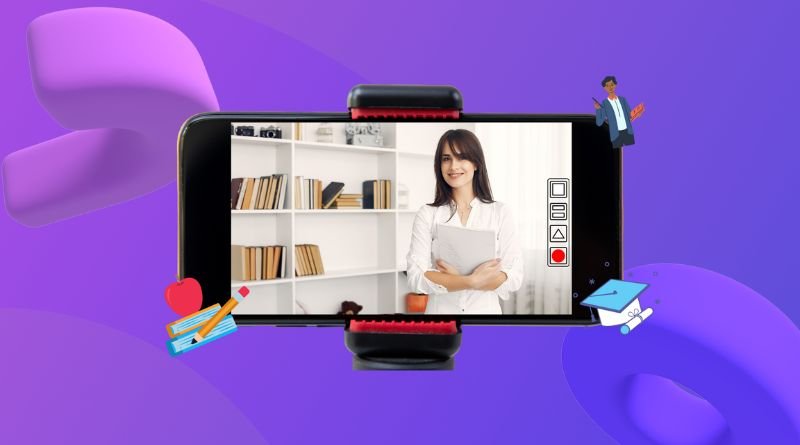 Before you can start live streaming your classes, you need to set up the technology you will need to use for the broadcast. You will want to make sure that your camera is high quality. If you can't afford a professional camera, you can use an external webcam. You'll also want to pick a live-streaming platform. You should also consider the best practices for encoding.
Investing in a High-Quality Camera
A high-quality camera will help you deliver professional-grade videos to your viewers. A dedicated camera can give you a higher resolution than your laptop's camera and built-in microphones and lights will help you communicate with your viewers. It will also reduce the amount of equipment you need to begin live streaming. Live streaming for education with high-quality video will keep viewers interested and focused on your message.
The best camera for live streaming is one that offers HD resolution and is easy to use. There are many options to choose from, including a Logitech C925e HD Webcam, a VDO360 2SEE USB HD Video Conference Camera, and more. A higher-resolution camera will provide you with greater detail, but you may need a little help from a colleague to switch the camera, so think carefully about what you need for your lesson.
Using an External Webcam
Using an external webcam for live streaming is a great way to increase the quality of video for online classes. It is not necessary to buy a high-quality professional camera, but a webcam that is equipped with a high-quality infrared lens can be a great option. These cameras are portable, so they can be placed in the classroom or elsewhere that you want to stream.
External webcams are a great way for educators to capture live classes and interact with students. Teachers and students can use them to record tutorials or solve math problems, explain concepts with demonstrations, and record short videos. Teachers can also use them to teach digital storytelling and create short commercials.
Encoding Best Practices
One of the most important best practices in live streaming is to prepare beforehand. Ensure that your video and audio equipment are fully charged. Also, make sure that all of the moving parts, like the microphone and camera, are working properly. This will help you provide better-quality video and audio.
Before you start streaming, consider your subject matter. For example, you might need to use a different codec for a presentation than a class. In this case, you should choose a software encoder. You don't have to spend a lot of money, but you should make sure that you choose a quality encoder that is optimized for your content.
Choosing a Subscription Service
While live streaming has a clear educational purpose, there are some things to look for before signing up. For one, you want a subscription service that does not allow advertisements during or before the video. This is not only disruptive but can be an ethical issue for schools. No student should have to watch advertising in a learning environment, especially if it is for educational purposes. Education-specific streaming services often offer ad-free subscription plans for schools.