Google Analytics – How to Create Custom Pots in GA4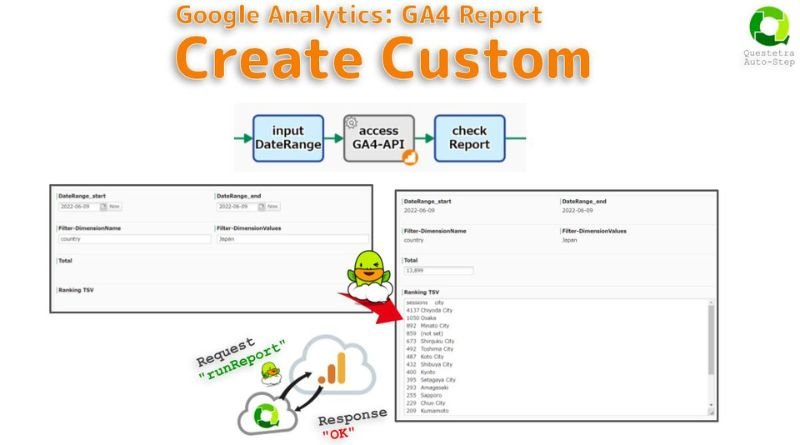 Creating custom reports in Google Analytics (GA) 4 can be a potent tool for business analysis. With the power of drag-and-drop metrics, event-based tracking, and Explorations, you can build highly customized reports in no time.
Source/medium dimension
Creating GA4 custom reports in the GA4 Source/Medium dimension is simpler than you think. There are several ways to go about it. First, you'll need to understand the Source/Medium dimension. It is a report based on the scope of your traffic.
It can be found under Life cycle > Acquisition > Traffic Acquisition. The report will give you an overview of new sessions and user re-engagement. You can use the Google Analytics debug mode if you need to figure out what it is. The report will also show you the most critical metrics for your business.
Aside from the standard data streams, Google Analytics 4 also supports sending up to 25 parameters in a single event. The best part is that you can use this to your advantage.
Explorations
Using Explorations in GA4, you can fine-tune your reports and get detailed insights about your customer behavior. In addition, you can explore your data by creating new segments or refactoring your existing data to find new insights.
Unlike standard reports, Explorations in GA4 are built to provide maximum flexibility in data analysis. They can be created from scratch, or use templates to start your exploration.
Explorations in GA4 are also very useful for ad hoc queries. You can find them in the menu on the left. The Explorations workspace is very similar to Data Studio. You can create segments based on user identity, events, sessions, etc. You can also create custom insights to alert you when data changes.
Explorations in GA4 provide a more detailed and customized experience than previous versions of Google Analytics. It also allows you to map your events to user journeys. The interface is also more interactive, making it easier for you to explore your data.
Snapshot report
Creating custom snapshot reports in GA4 lets you see all the data in a single view. You can also share them with others. GA4 is a new program, and there are new features and updates all the time.
The new system uses data streams instead of UA. Data from your app is batched to save battery life. You can also test incoming events using GA4 DebugView.
The best way to create custom snapshot reports in GA4 is to start with an exemplary implementation. This will allow you to use GA4's features better and avoid common pitfalls. In addition to the 'Customize' report, you can create detailed reports containing up to two visualizations.
You can also create an overview report to summarize several detailed reports. This is the most common type of report, but you can also use more advanced features like custom tabs. For example, you can create a custom tab to view real-time eCommerce trends or add a custom collection to view specific data types.
Drag-and-drop metrics
Using the new "Analysis" section in Google Analytics 4, you can drag and drop metrics and segments to create custom reports. This new reporting tool makes it easier to understand consumer behaviors and make informed business decisions. It also provides deeper insights into demographics and audiences.
You can also add dimensions and variables to your reports. You can use your data or import user data from other sources. You can customize your reports' user interface and chart types to make better visualizations.
You can create up to 50 custom metrics on each property. You can use the metrics you make to measure the characteristics of a dimension. For example, you can create a metric measuring the duration of video plays. You can also create a metric that combines data from multiple channels.
Event-based tracking
Using event-based tracking in GA4 will allow you to gather data across multiple devices. It will also reduce the load on Google's servers. This will be useful for businesses with limited resources.
Event-based tracking in GA4 provides a consolidated view of the user's journey through your website. It can help you identify segments that are most likely to convert. You will also be able to identify the components of your site that lead to conversions. You can also set up custom events and parameters.
Creating new events in GA4 is quick and easy. Each event has its own set of parameters. You can include the item name, category, action, and more. You can add up to 25 parameters per event. You can also use double square brackets to indicate that you are reusing a parameter's value.